[BR]
Cartões postais feitos para o bazar do Interdesigners 2015, todos em bristol board, 10 x 15 cm, com finalização à nanquim, bico de pena e marcadores.
[EN]
 Postcards sold at the event Interdesigners 2015. All were made on bristol board, 10 x 15 cm, finished with crowquill, india ink and markers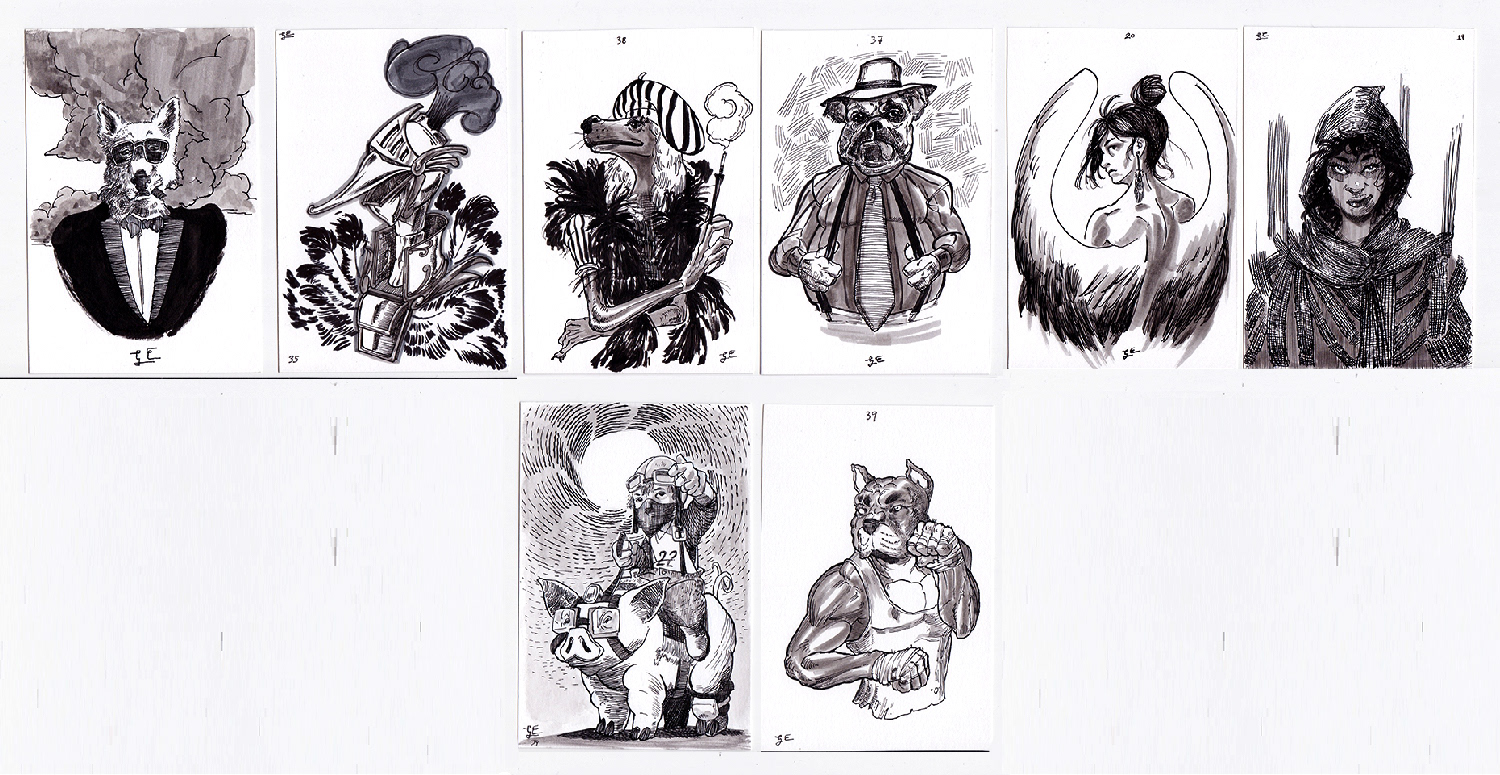 [BR]
A maioria das artes segue temática livre, mas a partir de certo ponto, passei a focar em pequenas séries e coleções. Abaixo estão os signos do zodíaco ocidental e do chinês.
-
[EN]
Most of the illustrations were free themed, but half way through the making, I decided to  focus on little series and collections. Below, you can check the western and chinese zodiac.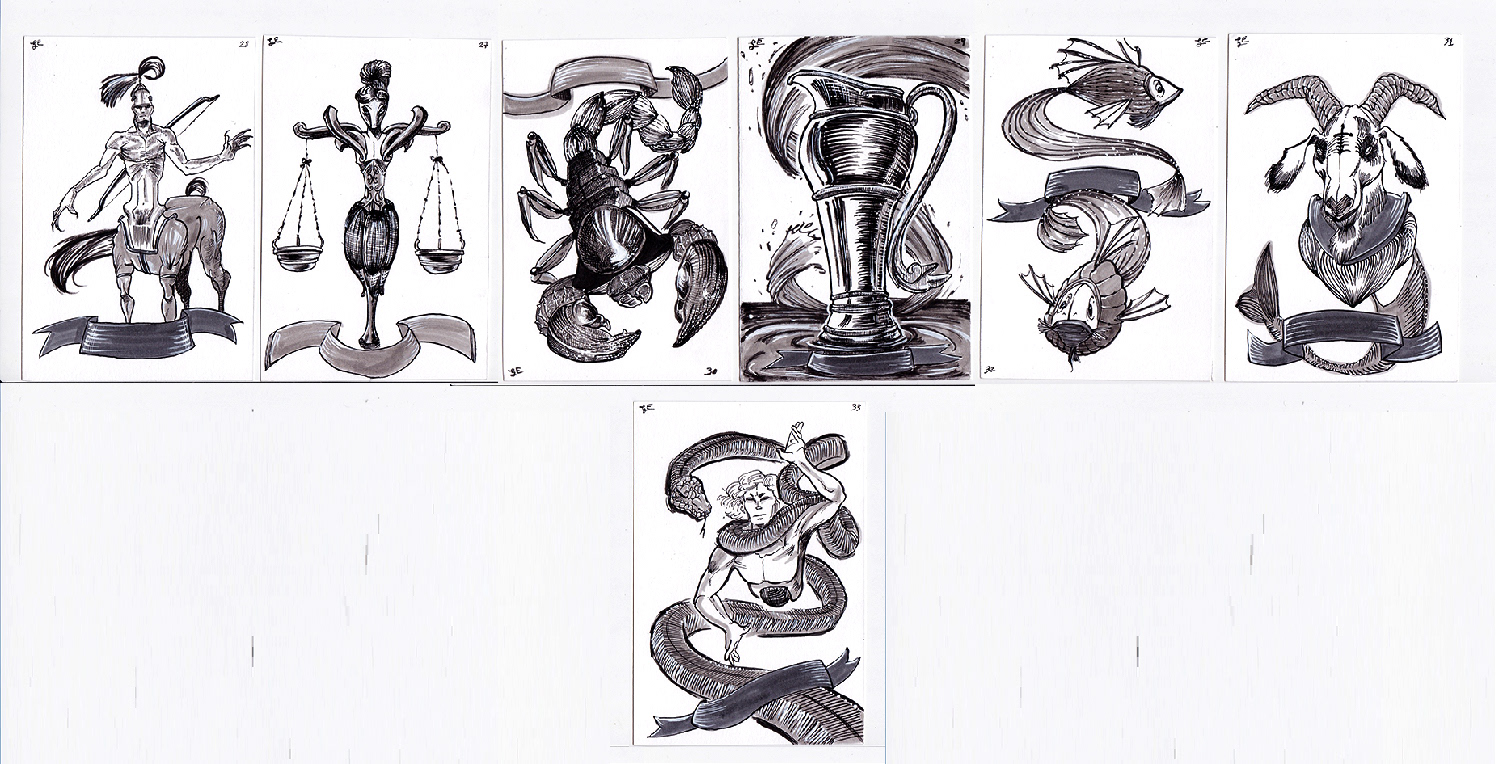 [BR]
Para dar uma olhada mais de perto, você pode conferir as páginas mais antigas no
Instagram
.