"Macacofônico"
is a entertainment site, dedicated to literature, games, movies, comics and all the stuff that can be interesting.
It is a project of my college veteran, who asked me to participate of conception of a mascot. The idea were create a character that could assume many personalities and, at same time, represents the web page( and this is the why there is so many cosplay versions of the monkey).
---
"Macacofônico"
é um site de entretenimento, dedicado à literatura, jogos, filmes, quadrinhos e tudo mais que possa interessar.
É um projeto do meu veterano na faculdade, que me chamou para participar da elaboração do mascote. A ideia era criar um personagem que pudesse assumir diversas facetas e ao mesmo tempo representar a página (isso explica a quantidade de versões cosplay do macaco).
Until reaches the final version of the mascot, I did try various combinations and styles.
Right below you can see some sketchs/studies of costumes that the character would assume.
---
Até chegar a versão final da mascote, eu tentei várias combinações e estilos.
Logo abaixo você pode ver alguns sketchs e estudos de fantasias que o personagem poderia assumir .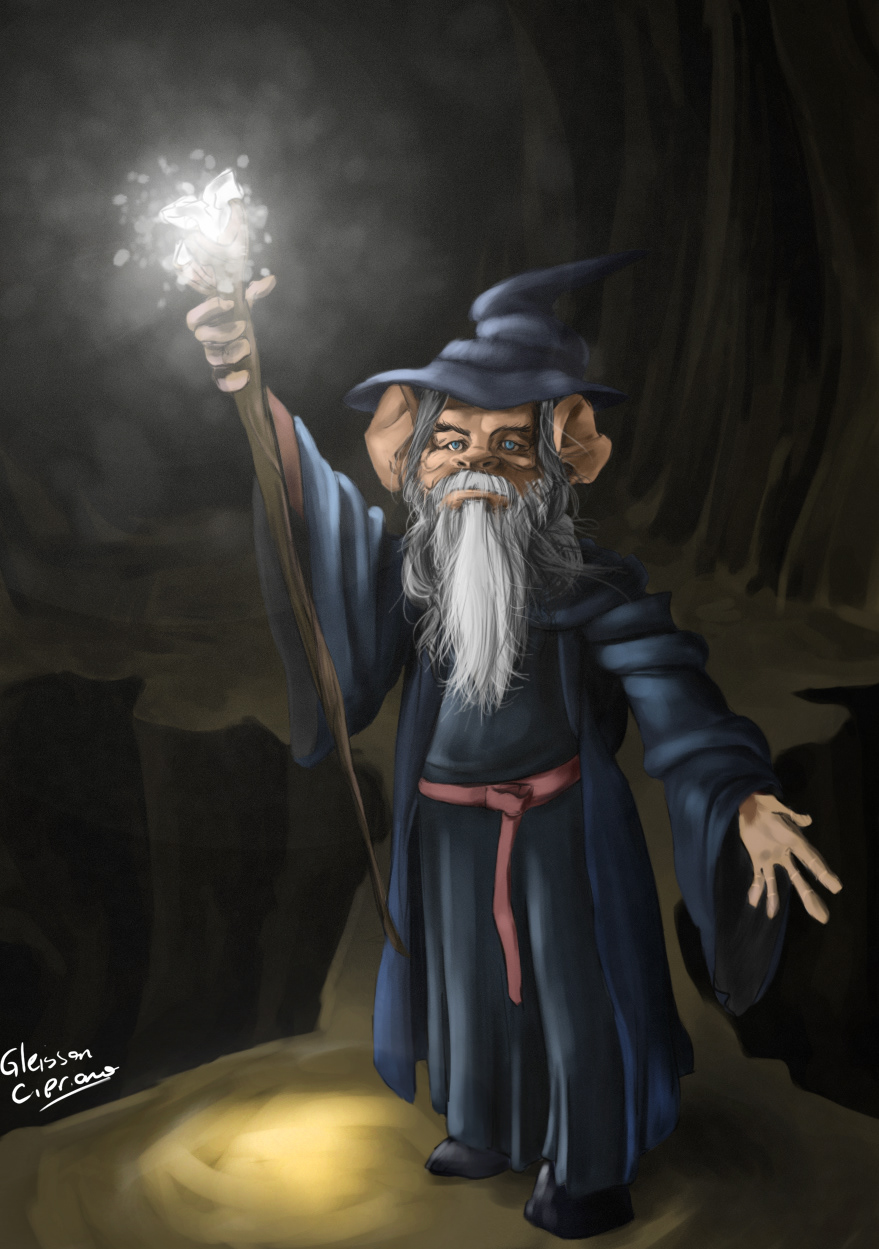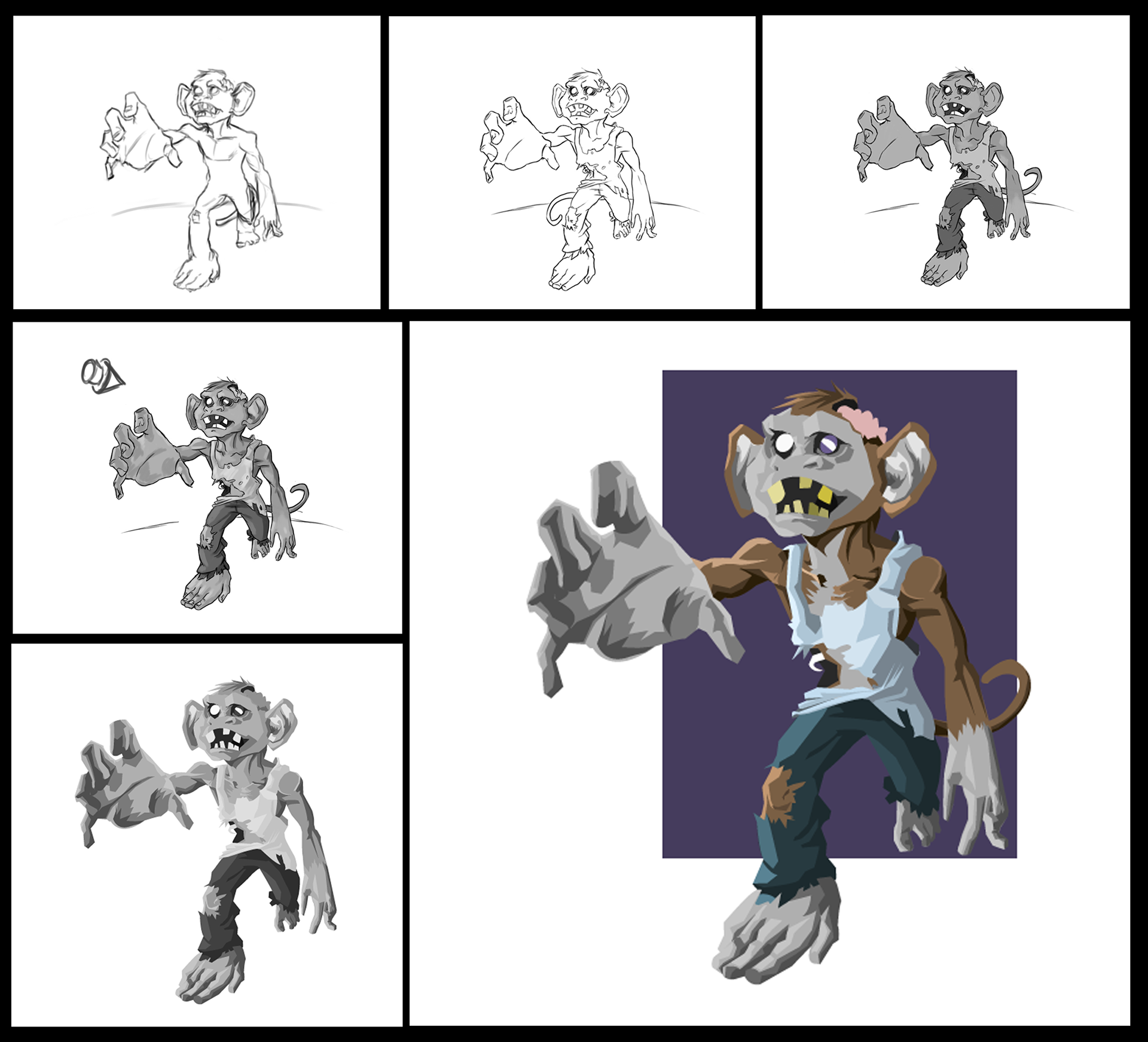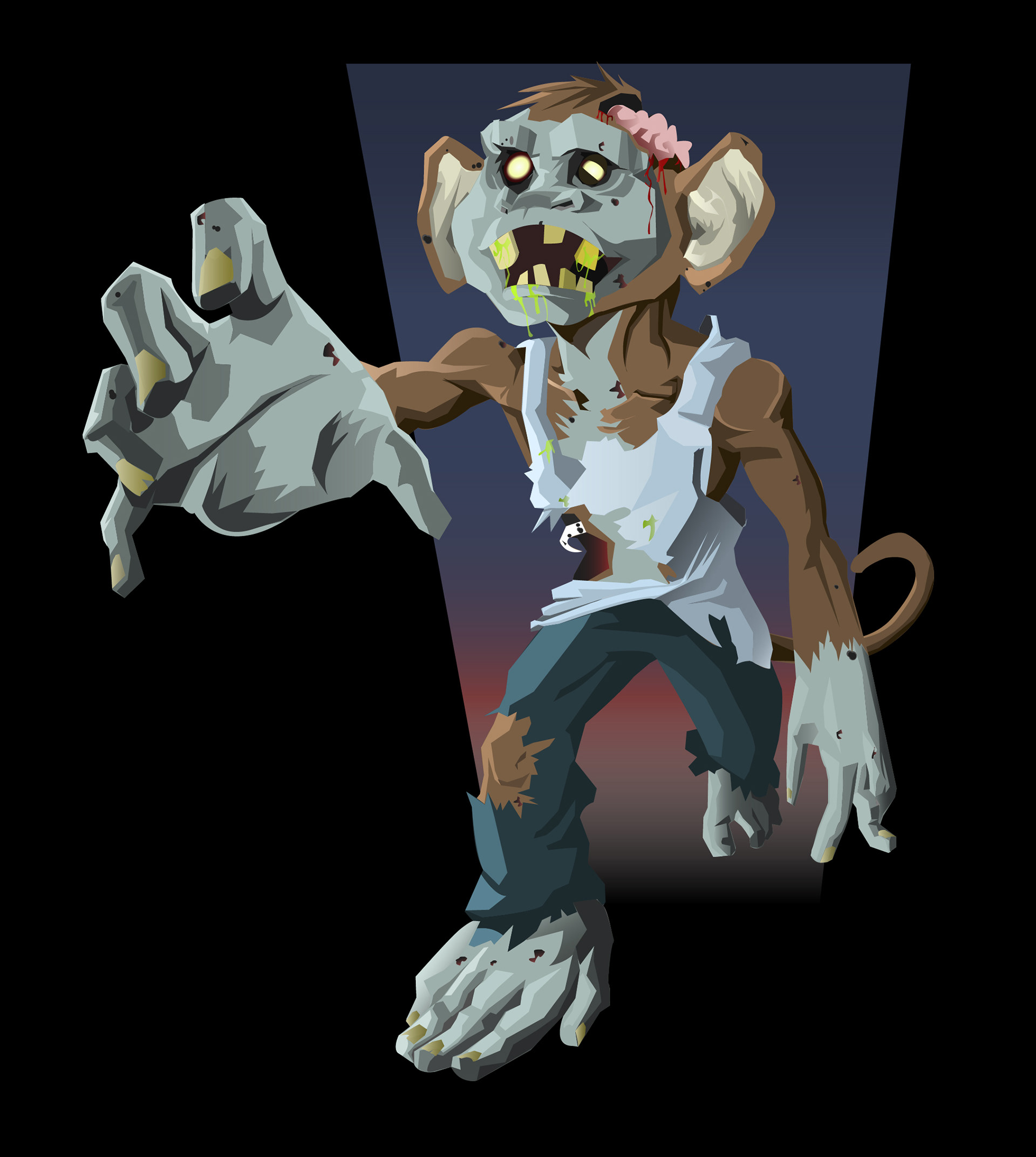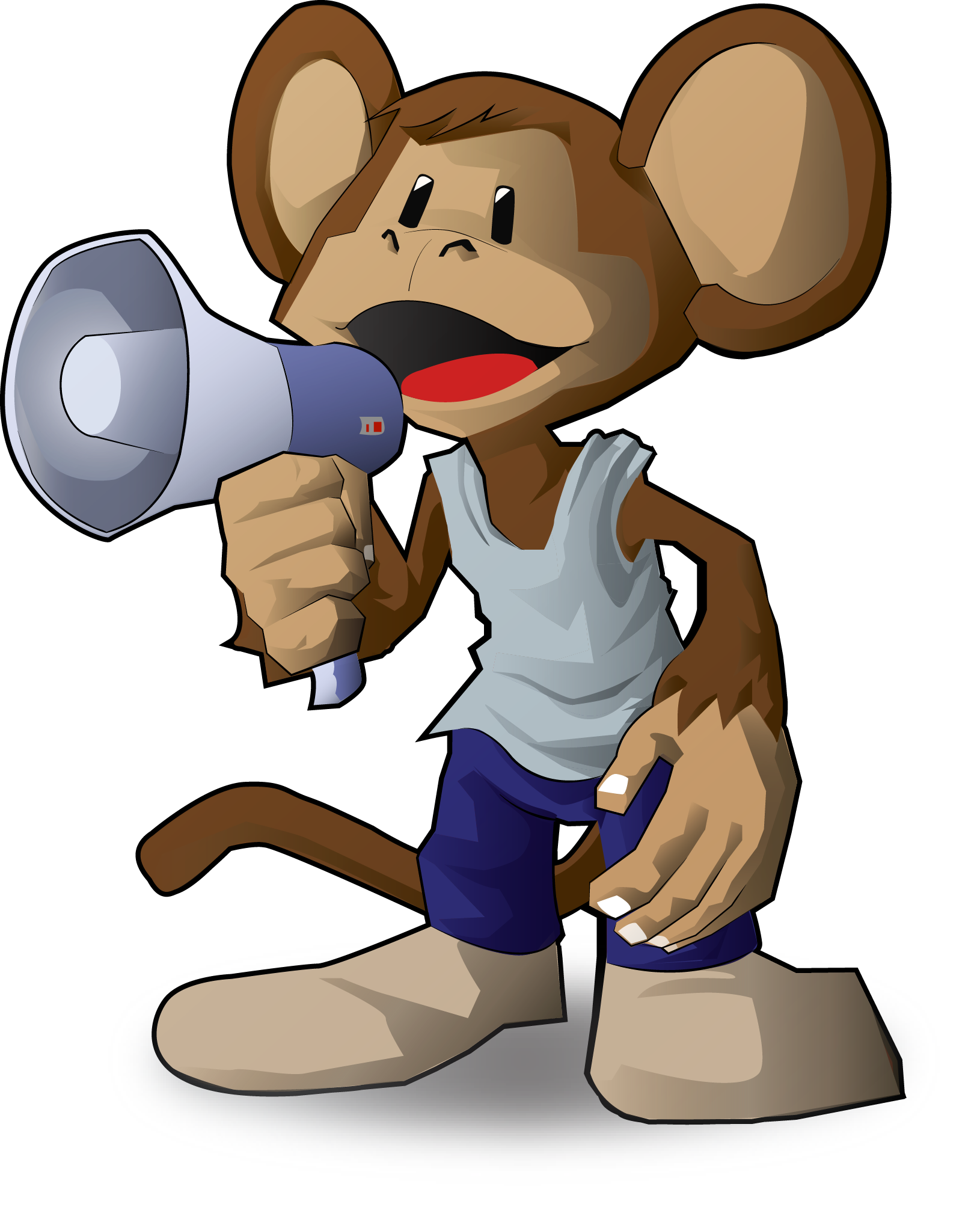 The next piece is for an upcoming project inside the site:
 a campaign for estimulate the visitors to comment in posts.
---
As ilustrações seguintes são para um novo projeto dentro do site: uma campanha para estimular os visitantes a comentar nas postagens.