This work is an Editorial Illustration assignment, which the goal was to illustrate an article with a quarter page illustration.
I've chose an article published at Fast Company(April 2014 issue) that points out the strengths of Final Fantasy franchise. The text already has a gorgeous piece, made by Steve Courtney, but I saw that I could explore other features to make a consistent work.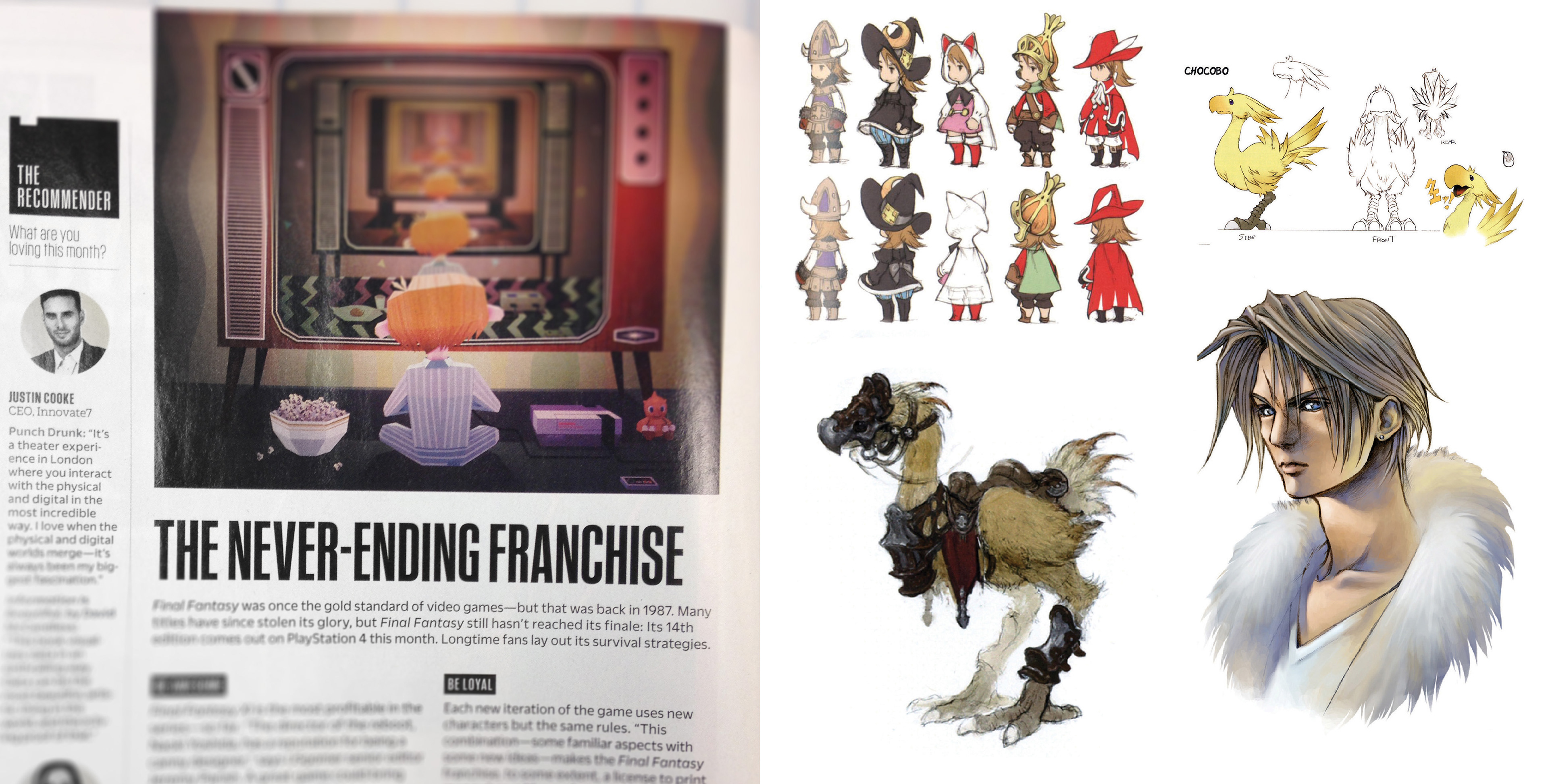 So, I knew from the beginning that I wanted to use the Chocobo as the main character of this(even being an unconditional fan of Squall) since he is in all of the games! Starting from that, I picked some references from the game art and went into a dynamic and fun composition.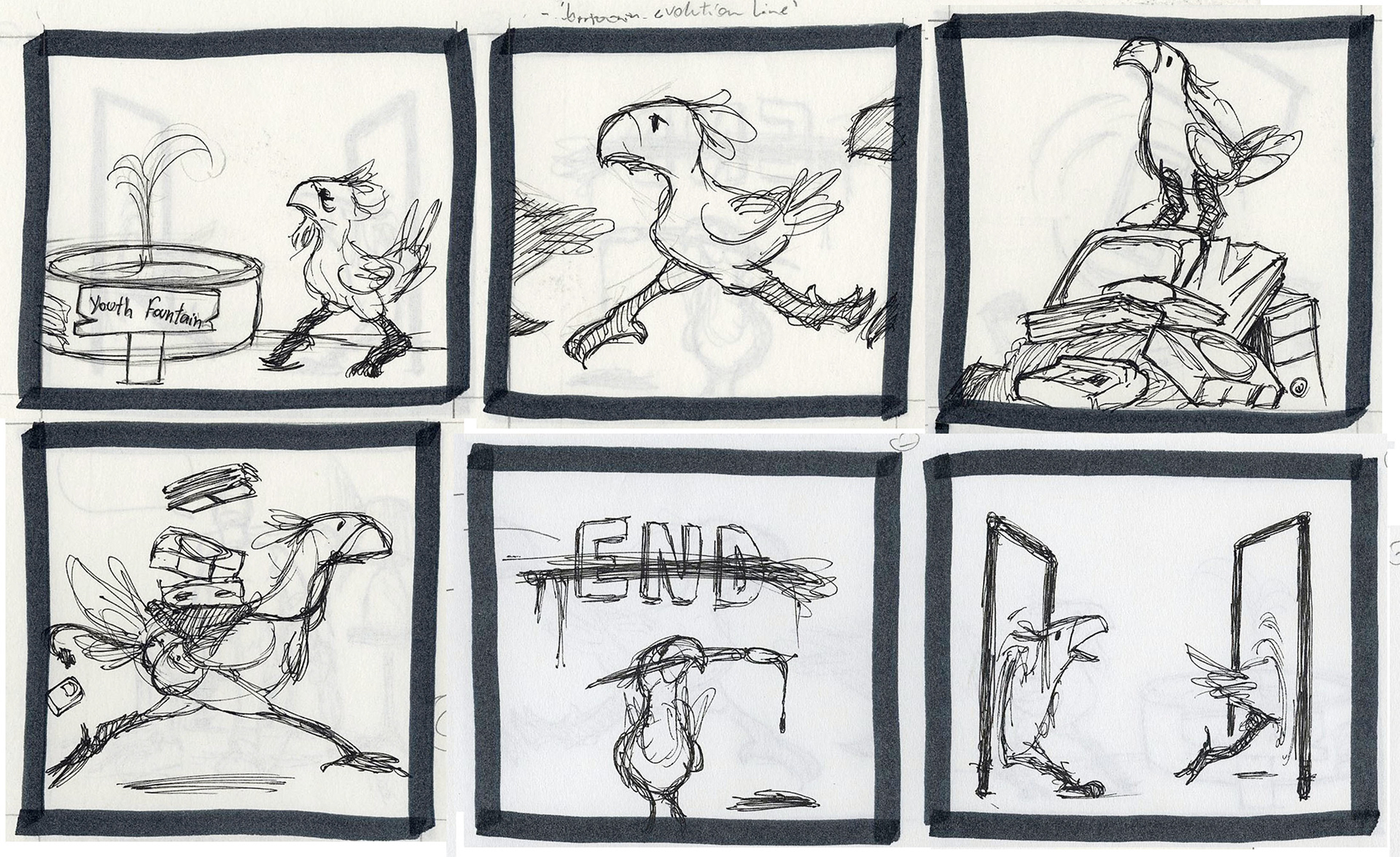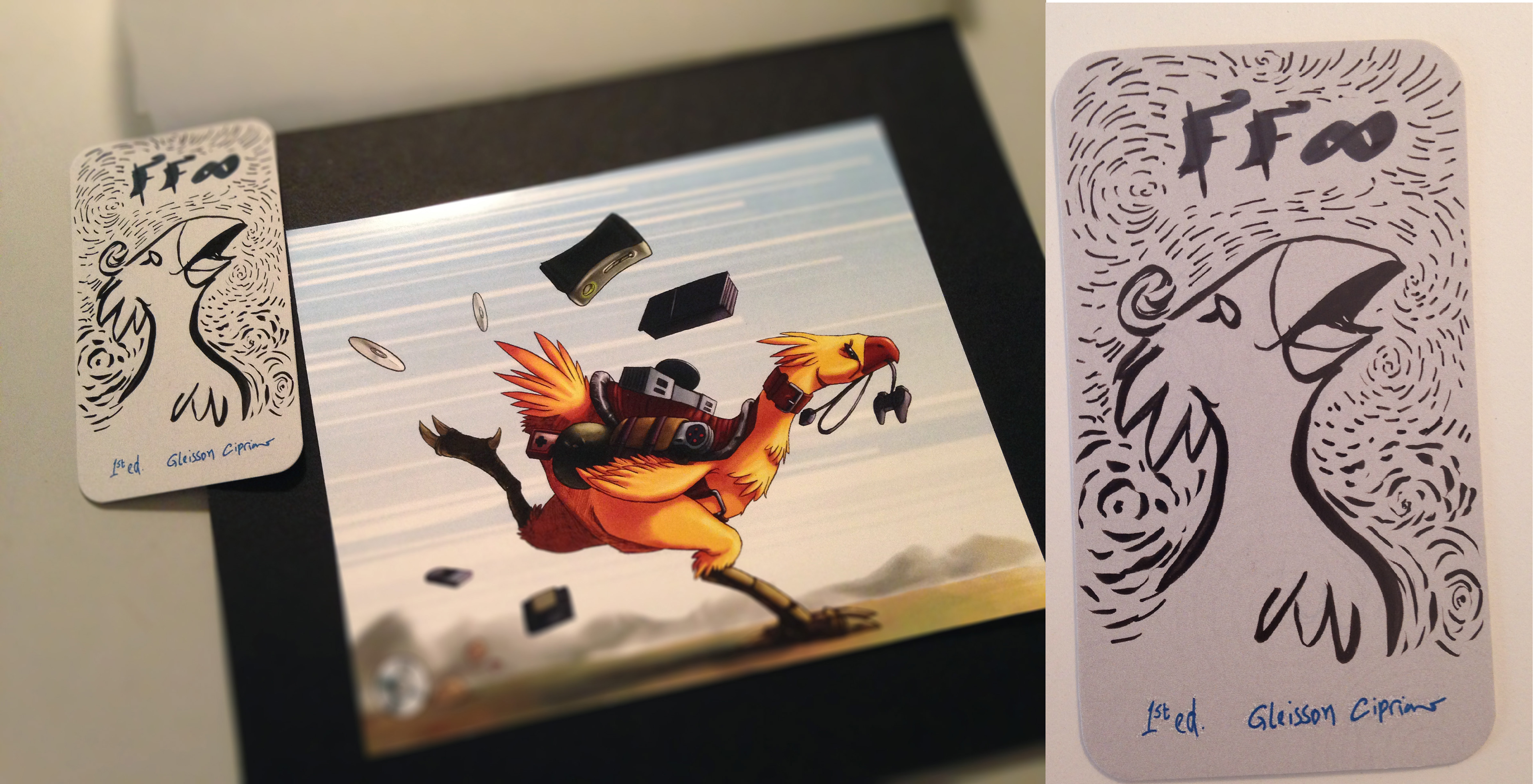 Hope you enjoy!
Thank you for watching