Work made for Editorial Illustration class at SCAD. The goal was to develop 5 spot illustrations somehow related to Savannah.
The subject that had amazed me the most since I came here is the historic feeling that dwells in downtown and how it is shown through the architecture and monuments of the city.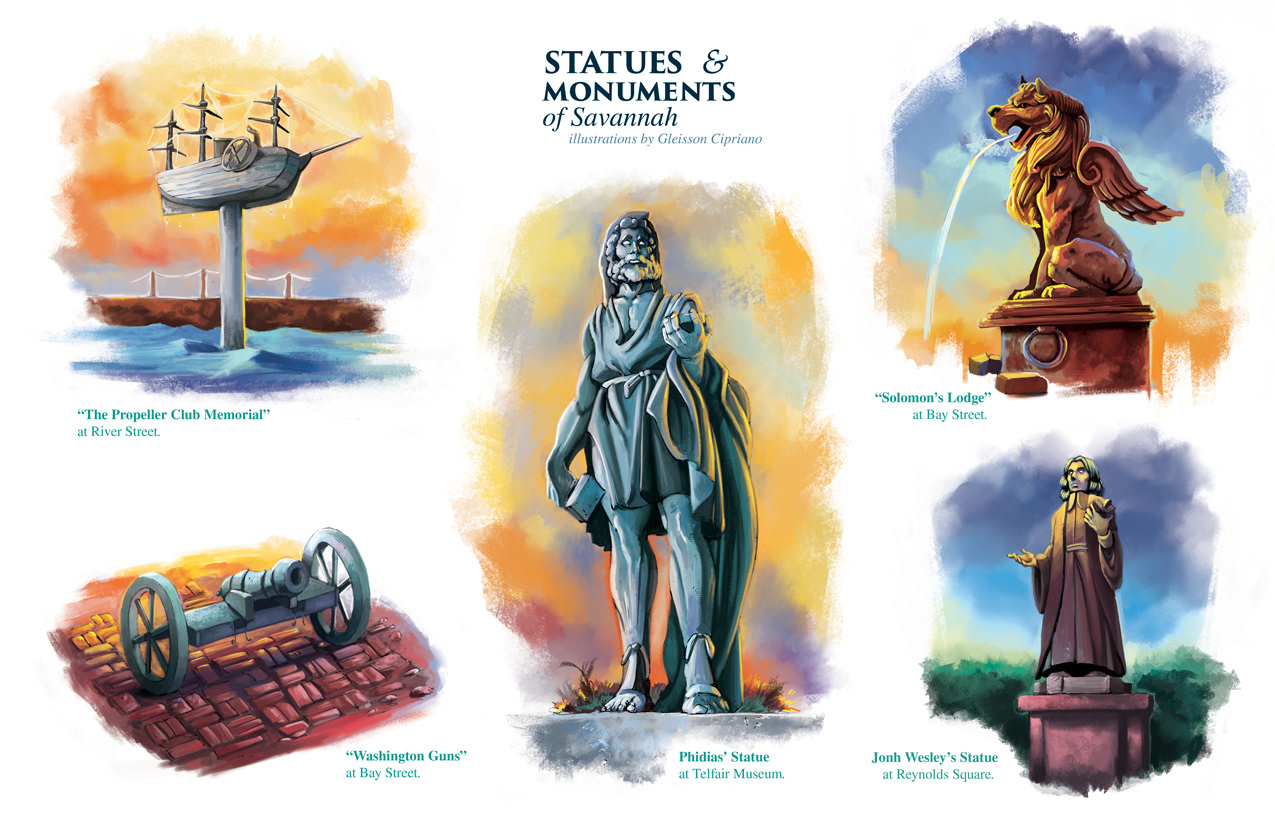 Specially for this work we've produced a large amount of thumbnails, 60 in total, being 12 for each spot.
And after the thumbnails, I started the sketchs, this time with a blue pencil and using pen and ink for the lines. The value was added on Photoshop.