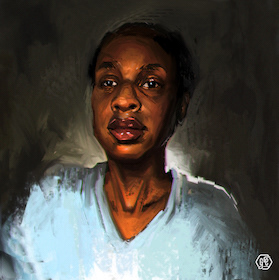 Eu sou freelancer nas áreas de Ilustração, Artes Sequenciais e Design Gráfico.
Formado Bacharel em Design Gráfico pela UNESP de Bauru, passei um ano aprimorando minhas habilidades na SCAD – Savannah College of Arts and Design, aprendendo com grandes mestres do entretenimento e da indústria de design.
Minhas habilidades estão relacionadas principalmente ao desenho realista, mas eu também tenho uma atração para a criação estilizada, pintura (digital), tipografia e design gráfico.
Sinta-se livre para checar meu portfolio, redes sociais e espero ouvir de você em breve!
I am a freelancer on Graphic Design, Illustration and Sequential Arts fields.
With Bachelor's Degree in Graphic Design at one of the biggest universities in Brazil, I spent a year improving my skills at SCAD - Savannah, learning from great masters of entertainment and design industry.
My skills are related mostly to realistic drawing, but I also have a attraction for stylized creation, (digital) painting, typography and graphic design.
Please, feel free to check my portfolio and social networks. Hope hear from you soon!